Your planning tool (Tamigo)
Tamigo is where you see your shifts for yourself and all other employees in your department. – Some of the Sovino Brands Restaurants have multiple departments within, and access to specific departments may be restricted depending on your access level.
Go to Tamigo here: Tamigo!
And download the app here: Tamigo app!
Your learning tool (Actimo)
Actimo is (Melanie skriv noget tekst her…) Donkey Kong, lorem, lol.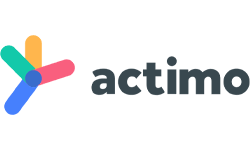 Your Discount tool (Sovino Brands App)
When you work at Sovino Brands, you get 30% discount on all the restaurants. – We controle the discount via our Sovino Brands App. – When you receive your first paycheck, you can apply for a Staffpay account.
Create an account, read news, see events and use your discount
Download the App from App Store or Google play here: App Store or Google Play

Listed below is a quick guide to all the tools provided for you, to maintain the basic Back of House tasks.